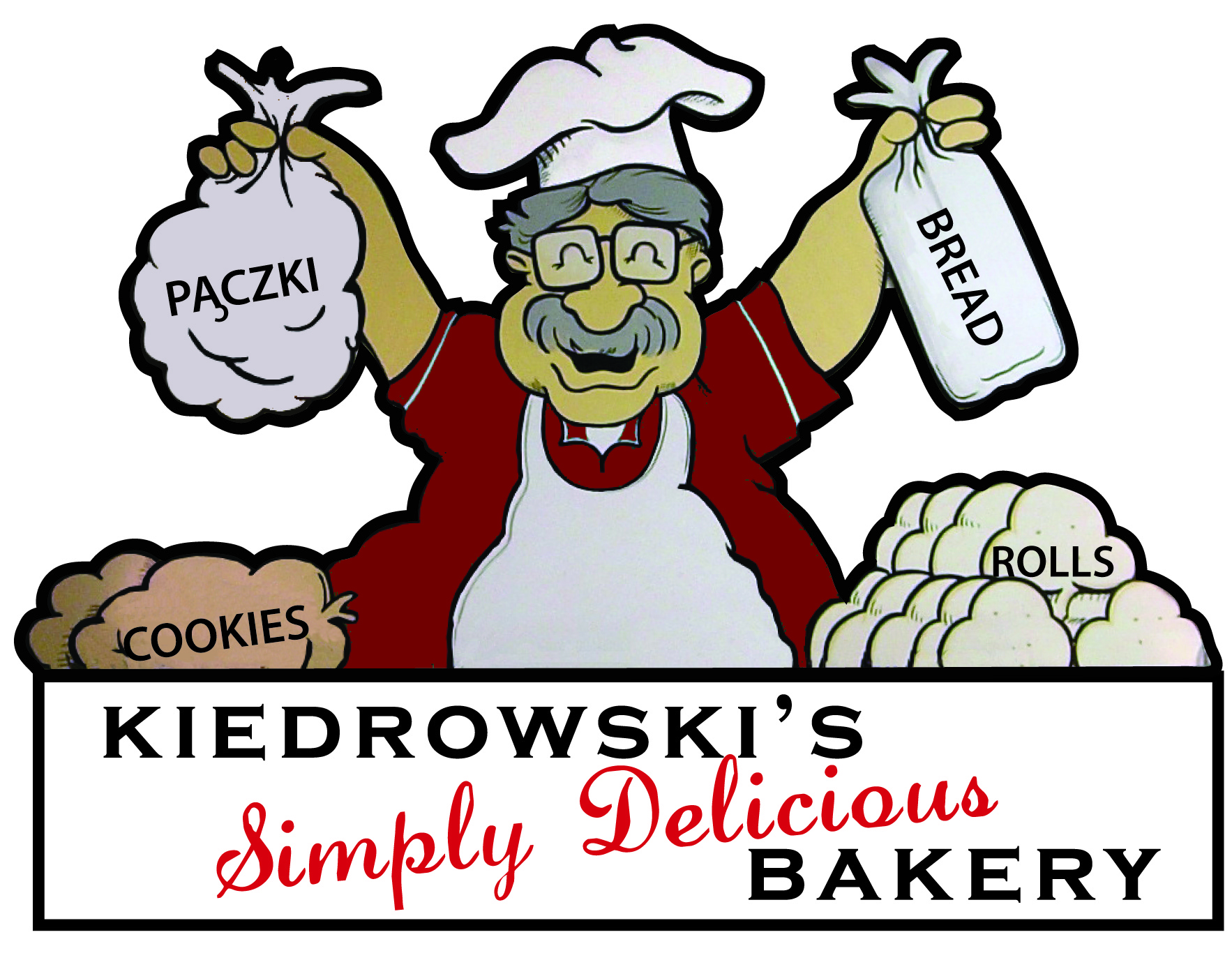 Description
Kiedrowski's Simply Delicious Bakery was founded in 1984 by Tim and Terri Kiedrowski, life-long Lorain County residents. Stepping into Kiedrowski's Bakery is like stepping into your Grandmother's kitchen, where old-world memories were made and cherished.
Kiedrowski's specializes in Polish baked goods, donuts, breads, cakes and their patented Snoogle®. An airy pastry dough with a cream cheese filling and buttery glaze, it is not unusual for the bakery to sell 25 dozen of these mouth-watering treats per day. For special occasions, you can even get a Snoogle® Bouquet with 6 delectable Snoogles®.
In 2011, Kiedrowski's Bakery was named "The Best Bakery in America" by Baking Buyer Magazine and Dawn Foods. Kiedrowski's won by a landslide, earning over 50% of the votes. Votes came not only from the USA, but also Canada, Germany, Iraq and Afghanistan.
Kiedrowski's Annual Paczki Ball, always held the Sunday before Fat Tuesday, is a party that is not to be missed! Often referred to as the biggest Polish Wedding in Lorain County, 2012 brought honored guests to the 15th Annual Ball. Congresswoman Marcy Kaptur, of Polish descent, and Maciej Pisarski, the 2nd highest ranked diplomat from the Polish Embassy in Washington, D.C., were in attendance. Both presented awards to the Kiedrowski Family for cultivating Polish traditions as well as honoring 28 years of business success.
When you are in the area, stop in and taste a memory in every bite!
Dziekuja! (Thank You!)
Additional email - kiedrowskibakery@gmail.com
Send Message to listing owner