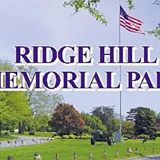 Description
The Cemetery of the Chimes
The melodic music of carillon bells lingers in the air. It is a sound that marks each passing hour, that pays final respect at each funeral service.
Trees, shrubs, and flowers-chosen to ensure year-round beauty-create lovely living memorial to those buried here. The peaceful park like setting provides a natural home for many species of wildlife.
It is, indeed, a final resting place of unsurpassed beauty and tranquilty.
Send Message to listing owner