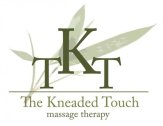 Description
Established in 1999, The Kneaded Touch specializes in Massage Therapy and Spa Services. Massage Therapy is a powerful ally in your healthcare regimen. The experienced, professional therapists at The Kneaded Touch provide exceptional service and will design an effective customized Massage Therapy treatment to address your individual needs.
Address
634 North Leavitt Road Amherst, Ohio 44001

Description
Being a massage therapist is just a job for some, but for our staff, the healing arts is a calling.
Westwinds Massage Therapy has been a part of Amherst, Ohio since 2003. A visit to our center is both therapeutic and relaxing. We offer massage treatments that are designed exclusively for you and your specific needs. Whether you are coming in to relax or to have a specific issue addressed, you will leave here feeling relaxed, rejuvenated and restored.
We have 3 quiet and inviting treatment rooms equipped with professional grade, heated massage tables and one of these rooms is a couples suite. We also have a Far Infrared Sauna that can be scheduled alone or in conjunction with your massage service.
Address
213 North Leavitt Road Amherst, Ohio 44001